DLsite.com News delivers latest news and helpful information about DLsite.com English.
The subscription to the newsletter is for free.
You can subscribe or remove yourself from our mailing list anytime.
Choose the format of newsletters that you wish to receive. Click the [ Submit ] button and you will receive a confirmation mail to the entered email address. The subscription will be complete when you click the link in the message.
DLsite.com News are delivered almost daily.
Please enter your email address to stop your email subscription.

This page is secured by SSL (Secure Sockets Layer) encryption that has been authenticated by GlobalSign. Your details will be sent in encrypted form safely and securely. All of your personal and credit card information is strictly secured and will not be used for any other purpose.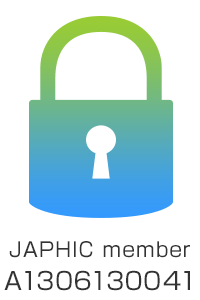 Eisys, Inc., the administrator of DLsite.com, is a member of the Japan Association of Personal and Healthcare Information Control (JAPHIC). This nonprofit organization (NPO) is authorized as a personal information protection organization by the Minister of Economy, Trade and Industry.